All ringtones now just £3!
Whether you pay by text or phone, all our ringtones now cost just £3! Tell your mates!

Get the Crazy Frog now!
Get the amazing new crazy frog ringtone for your phone now! You've never heard a ringtone like this before! Listen for free now and then order!

New: fun Java Games!
We are now offering a great selection of Java games. Racing, puzzle, strategy, role-playing, platform games and more - get a new game for your phone now. It's easy and fast - visit our games section.

The Official Ringtone Top 40
Check out the new Official Ringtone Top 40 Chart for the UK's most popular ringtones! Order the latest tone for your mobile here!

Why you should get your ringtones from us:
Fast, reliable service: your tone is sent to you immediately. No long delays. If you do have any concerns, you can contact our customer care by phone or e-mail.
Low price: just £3 by text or phone. It's that simple--there are no dodgy subscriptions or nasty surprises on your bill.
Free previews: unlike many other ringtone companies, we offer free previews of our ringtones. You don't have to dial a premium rate line to get a preview.
We support nearly all phones (and you can easily check your phone) including Nokia, Ericsson, Motorola, Sagem, Samsung and more...
We support all these UK networks (pre-pay and contract):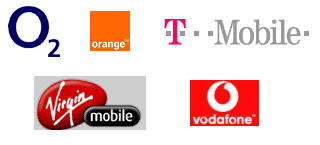 Whenever you want a ringtone, just remember:
DeepLake Ringtones